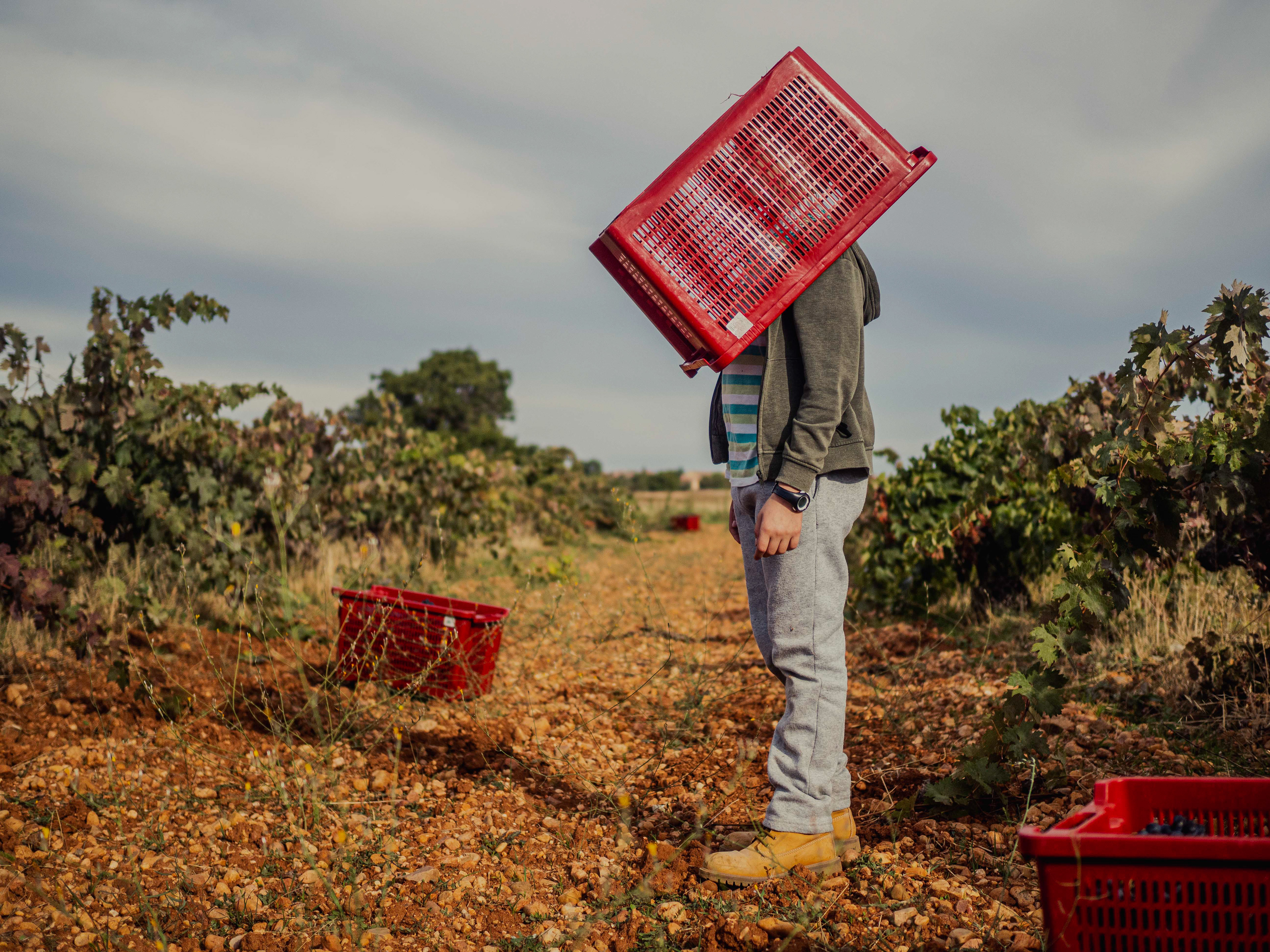 We are a family of small wine producers. For five years we have been harvesting one of the most beautiful vineyards on the Páramo, which we named "Plácido" because that is the name of its owner. 
Plácido, the owner, could no longer work for him, the vines are very low and his advanced age did not allow him to bend down so much. 
Plácido, the vineyard, was abandoned for two years, until we went to prune and take care of it. Now it gives us some occasional grapes, too few for the work it requires, but with what we harvest, we make the rosé.
Somos una familia de pequeños productores de vino. Desde hace cinco años vendimiamos uno de los majuelos mas bonitos del páramo, el cual nombramos "Plácido" porque así se llama su dueño. 
Plácido, el dueño, ya no podía trabajarle, las viñas están muy bajas y su edad avanzada no le permitía agacharse tanto.
Plácido, el majuelo, se quedó abandonado dos años, hasta que fuimos a podarle y cuidarle. Ahora nos da alguna que otra uva, demasiado pocas para el trabajo que exige, pero con lo que vendimiamos, hacemos el rosado.